Scalloped Edge Red Striped Jute Rug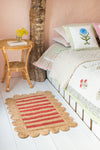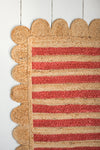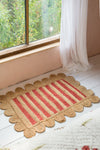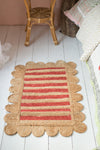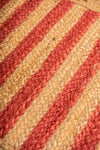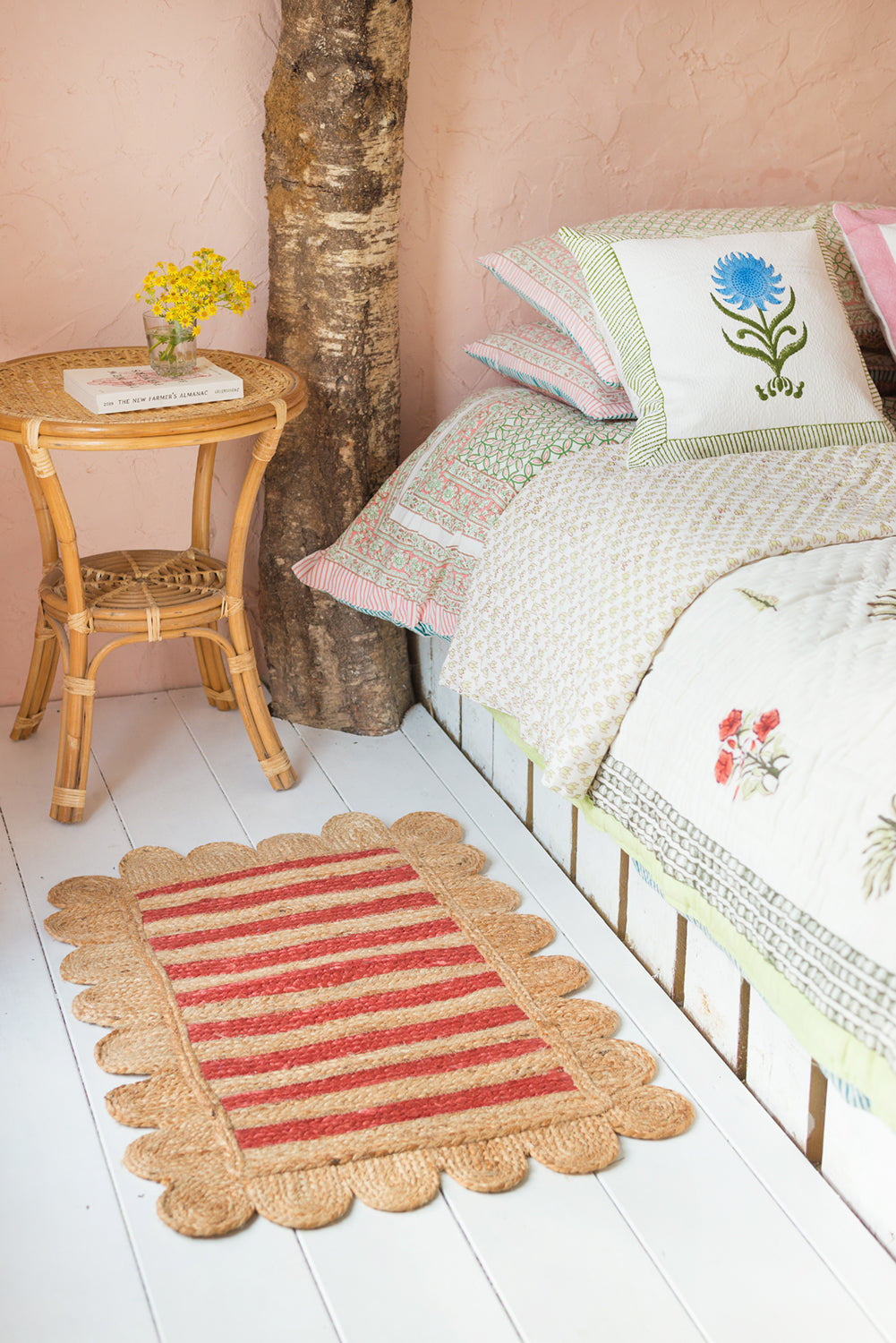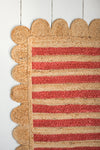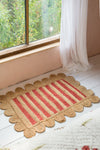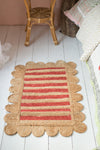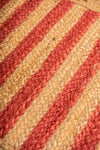 Scalloped Edge Red Striped Jute Rug
RG302
$44.00
This red striped rug is made out of natural jute hemp. The gorgeous scalloped edge makes this rug such a unique must have for your home.  Handmade Made out of sustainable materials Hard wearing and versatile
This red striped rug is made out of natural jute hemp. The gorgeous scalloped edge makes this rug such a unique must have for your home. 





Handmade






Made out of sustainable materials






Hard wearing and versatile





Measurements -
60cm x 90cm
Who made this?
Employs: 65 people
Percentage paid statutory wage: 100%
Ratio working in factory/home: 10/90
✓ Paid Holiday
✓ Health Insurance
✓ Workers receive other benefits: Loans and a bonus on Diwali festival
✓ Right to join trade unions and bargain collectively
✓ Freedom to raise concerns
✓ Health and Safety Compliant
✓ No Child or forced labour
✓ No discrimination in the workplace
✓ Women receive equal pay for equal work
Supports: CRY
The use of harmful chemical: Our process is mostly using recycled materials. We only use AZO free dyes
Environmentally: We use recycled material so is very good for the environment.
How to cherish?
Delivery & Returns
UK Standard delivery: ?4.95
Free Delivery on all orders over ?75 (excluding furniture delivery)
UK Next Day Delivery ?6.95
For delivery costs outside of the UK please view on checkout page
30 day returns policy: for more info please click here