Packaging Promise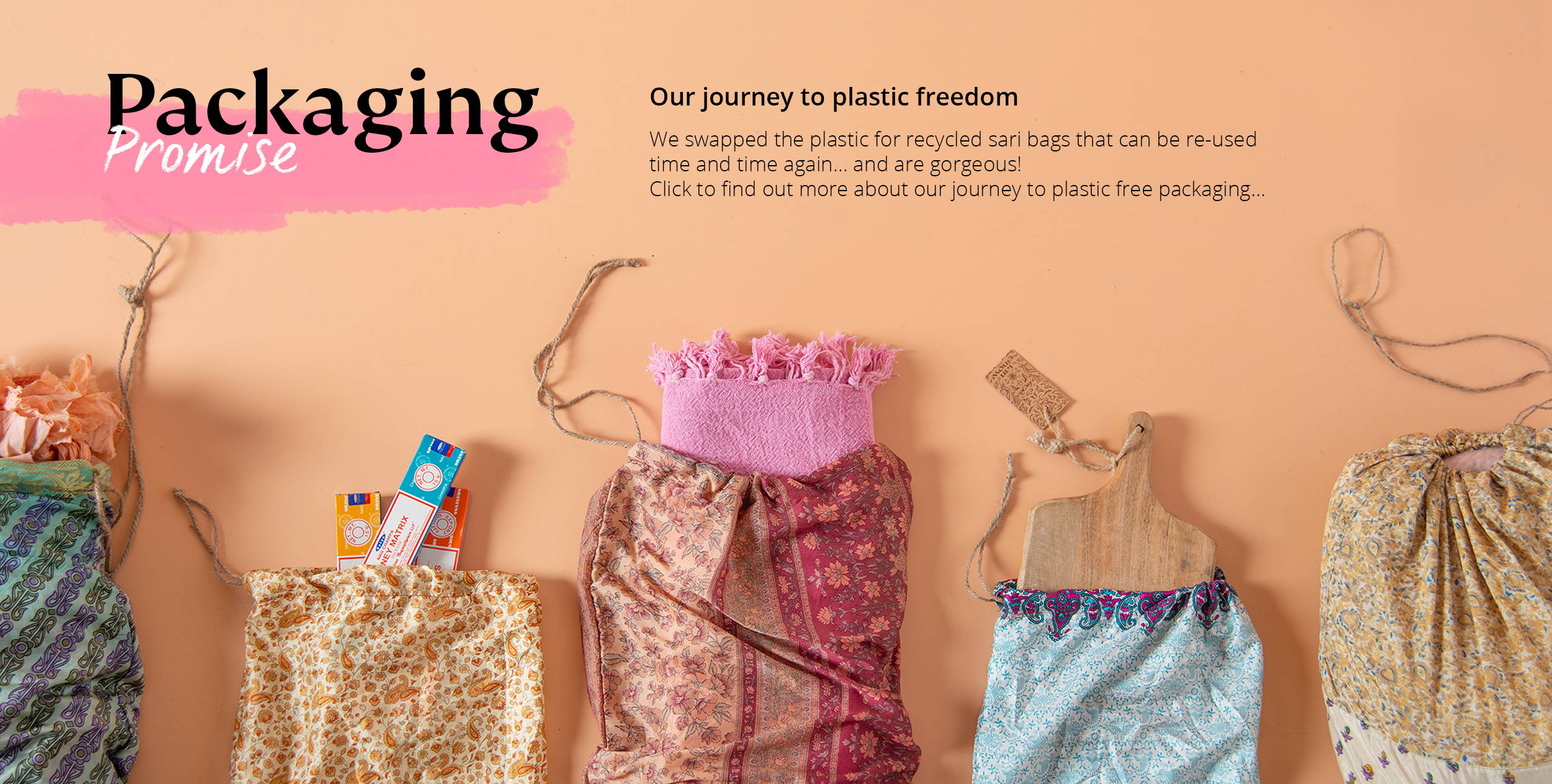 In January 2019 as a business, we decided to take immediate action against our consumption of plastic.
We decided to stop using poly-bags and instead opted for no packaging or paper packaging if the item could get scratched. We are still using some bubble wrap and polystyrene for breakable goods but are currently researching alternatives.
It's going to take a while for previously packaged goods to filter out of the warehouse but all new stock is arriving completely plastic free.
Where possible we will be sending out orders in recycled sari bags to protect un packaged textile items. Please note, there will be a maximum of 1 sari bag per order and these are upcycled items that we just use as packaging. 
We also use recycled boxes to send out our parcels and use recycled packaging to pack out boxes occasionally. If you ever do receive plastic packaging from us, we are re-using old packaging.
10 ways to re-use the recycled sari bag after receiving your order from us
1) To bag up groceries such as apples and potatoes
2) To organise your suitcase if going away
3) As a laundry bag
4) As a makeup/jewellery bag
5) Cut up and use the fabric to make cards/accessorise clothing
6) As gift wrap
7) As a Christmas stocking
8) Shoe bag
9) To store blankets
10) Stuff with old socks/rags and use as a cushion